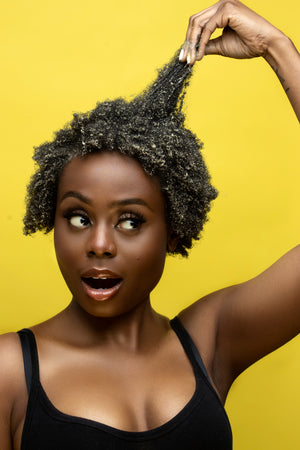 DON'T GIVE UP ON YOUR HAIR!
We are Kumasi Cosmetics. Hair Medicine.
We work with natural ingredients that stimulate hair growth and promote moisture. Our mission is to help Black people grow their real hair, whether it be natural, processed or in a style. While our emphasis is on the Black community, our products cater to all curl patterns. The curly hair frustration ends here.
OUR PRODUCTS
All of our products are handmade with love & care and the best ingredients from the earth. We believe in nourishing and growing hair, naturally. We are available for in store purchase at Take Khair Beauty Supply located at 574 St Clair Ave W, Toronto, ON M6C 1A6.
Take Khair Beauty Supply Business Hours
Sunday: 11 a.m.– 5p.m
Monday- CLOSED
Tuesday: 11 a.m.– 7p.m.
Wednesday: 11 a.m.– 7p.m.
Thursday: 11 a.m.–7 p.m.
Friday: 11 a.m.–7 p.m.
Saturday: 11 a.m.- 6 p.m.